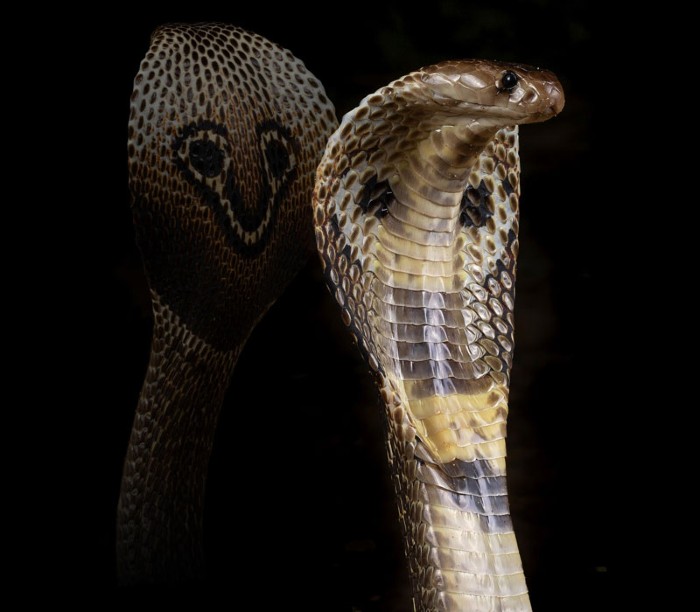 The Indian cobra has long been feared and revered for its lethal bite. A first map of the snake's genome reveals clues to what makes the reptile among the deadliest in the world.
Somasekar Seshagiri at the SciGenom Research Foundation in Bangalore, India, and his colleagues analysed genomic material in 14 types of tissue from the Indian cobra (Naja naja), yielding 23,248 protein-coding genes. The team paid particular attention to the snake's venom glands, which are tucked away in the jaw, and pinpointed 19 genes that the researchers propose are key to venom toxicity. Further work detected proteins made by all but three of those genes.
Bites from venomous snakes kill more than 100,000 people a year, nearly half of them in India. The authors say that knowledge of the cobra's 'venom-ome' could help scientists to develop synthetic antidotes that are cheaper and more reliable than existing antivenoms, which typically rely on antibodies extracted from animal hosts.