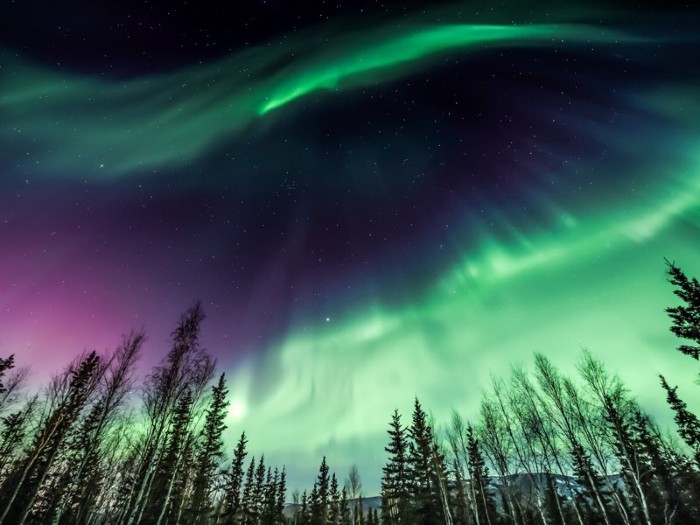 Seismometers in Alaska that normally measure trembling in the ground also pick up signals from the Northern Lights shimmering overhead.
The Northern and Southern lights form when charged particles from the Sun slam into Earth's protective magnetic shield, which funnels the particles towards the poles. There, the particles energize atmospheric atoms and molecules, which emit light when they relax. Geophysicists use cameras and magnetic instruments to record the polar light shows — also known as auroras — and to monitor the influx of solar particles.
Carl Tape at the University of Alaska Fairbanks and his colleagues found that on three winter nights from 2017 to 2019, the seismometer at Poker Flat, Alaska, detected seismic signals caused by magnetic fluctuations in the sky. Photographs showed the Northern Lights glowing dramatically on those nights, confirming that the seismometer was picking up fluctuations in Earth's magnetic field that were linked to the aurora.
The network of more than 200 seismometers in Alaska could be used to study the effects of auroras across the state, the authors say.